Introducing the new 2Ux2 Chassis by j tan( )
Providers cut rack mount chassis costs in half!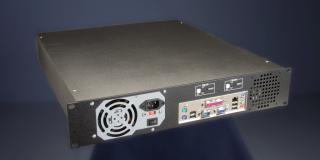 Save space and money with the 2Ux2! Mount 2 high-speed systems in a single 2U high chassis. Get one system per 1U density without costly low-profile parts. Get "tin-tower" pricing with rugged and compact rack mounts. This "high-density" chassis was designed (pat. pend.) with economical multi server hosting in mind.
Whether you're using just one or a hundred, this chassis will give you the capacity you need without sacrificing your profit margin.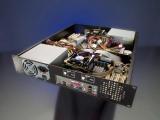 The 2Ux2 measures 19"(W) x 21"(D) x 3.5"(H) and is expertly fabricated from high quality cold rolled steel. It is painted with a durable black textured paint to give you years of serviceability as it saves you money. Built-in threaded metal standoffs make for sturdy and solid motherboard and disk mounting. Superb airflow with full size fans. Front and back IO panels and LED/Switch mounts are provided.
These boxes are intended only for use with a Micro-ATX Motherboards with onboard NIC.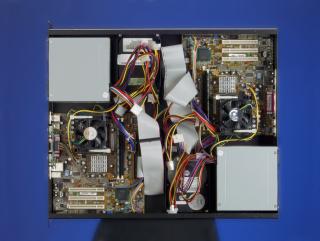 There are no expansion slots or risers. There is room for up to four disk drives. JTAN has validated many Motherboards. See our FAQ for details. Any Micro-ATX boards boards should work.


Pricing:
Minimum order, 100 units. Please contact us for price and availability.